İLHAN LEVENT B. (Peer Group Leader)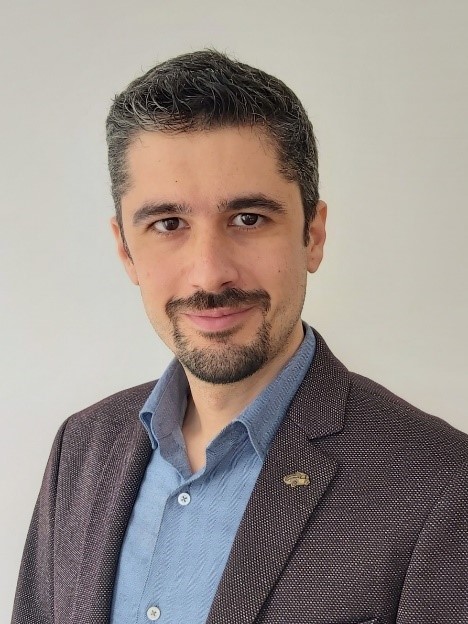 I was born in Istanbul in 1985. I started my civil aviation career in 2011 at Pegasus Airlines. I worked as a first officer and ground instructor in the Boeing fleet. I switched to the Airbus fleet in 2015 and continued as a captain pilot in 2017. I am currently a captain pilot and CRM instructor.

I am very happy to be in the peer support program created with the idea that another colleague will understand a colleague best. The source of this happiness lies in being able to reach a colleague within the framework of sincerity and trust, to understand him/her, to be useful and to be able to direct them in the right direction.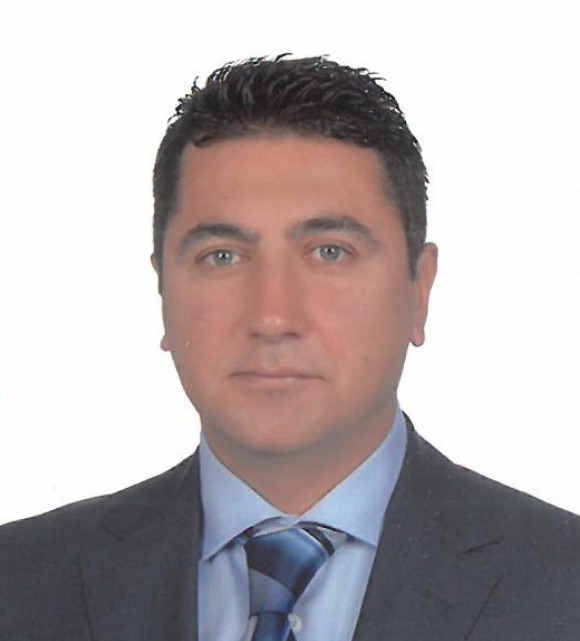 I was born in Istanbul in 1973, after completing my entire education life in Istanbul, I worked in the Turkish Air Force between 1991-2011. I joined the Pegasus family in 2011 and I am currently working as a captain pilot in the Airbus fleet.

Throughout my life, my professional life has required management of time pressure, management of stress and struggle, and managing with empathy. My friends describe me as someone who can analyze and understand the problems that may occur in all areas of life, make a positive or negative assessment of a situation, and accepting of human values. I have agreed to be part of the PAPS system as I believe similar sensitivity is necessary. I will be happy to support my colleagues while improving myself also.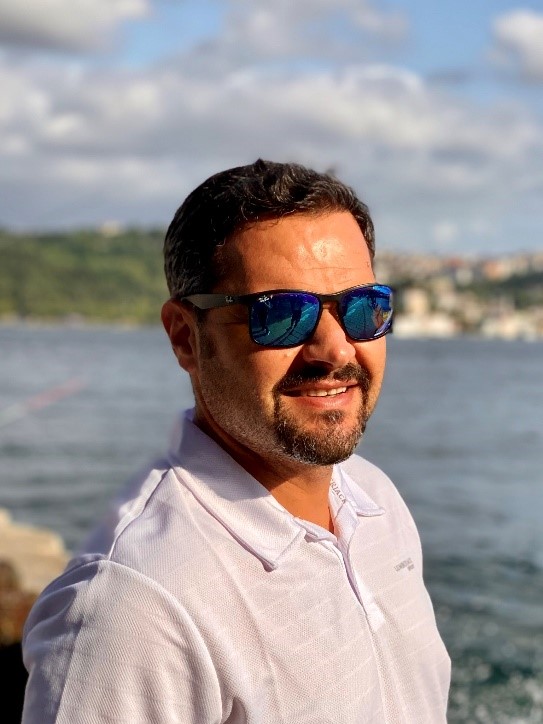 I joined Pegasus Airlines in 2014, following my aviation adventure that I started in the Armed Forces in 1998, after working in different types of aircrafts. Started out in the Boeing fleet and now continuing my adventure in the Airbus fleet.

My dear life partner Didem and my 3 children are currently living in Cyprus, our homeland where we were born and raised. I have been going back and forth between Istanbul and Cyprus in the process.

Since the day I joined civil aviation, I have observed that carrying out my habits, hobbies and my frequency of meeting with old friends have decreased due to the nature of the job and that I became a bit lonely in this process. I guess I would not be mistaken if I said that this observation is not limited to myself and that even though the ratio can differ, most of colleagues have a similar experience.

I accepted to participate in PAPS because considering all things we go through with family issues, our children and the job stressors, the best way to get support is when it comes from each other.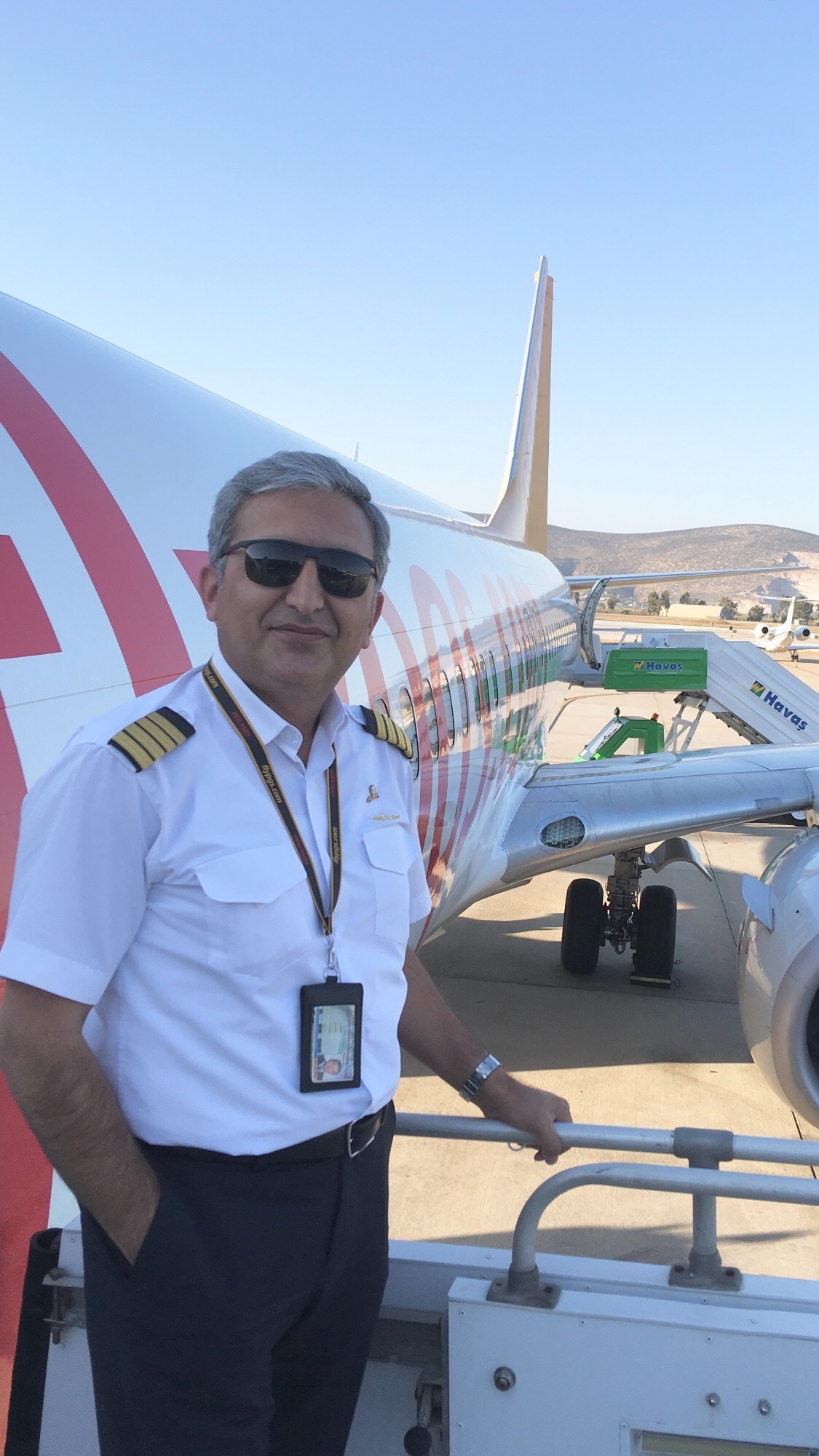 I was born in 1970 in Kırıkkale. I studied my primary education in Kırıkkale and my secondary and high school education in Ankara Atatürk High School. I graduated from the Military Academy in 1992 as a pilot lieutenant. After serving in different ranks and units of the Turkish Armed Forces until 2009, I retired voluntarily as Senior Major. During this period, I completed a master's degree in Management and Organization Human Resources Management at Konya Selçuk University. I joined the Pegasus Airlines family in November 2009. I am currently working as a Boeing captain pilot at Pegasus Airlines at Ankara base. I am happy, excited and proud to be a member of the Peer Support team.

Since we practice a very difficult and very important profession, as a member of the Peer Support team, I believe that I can provide all pilots in our company with the opportunity to discuss, solve or guide their problems in a confidential, reliable and sincere environment considering the training we got and my life experience. I believe that the best person to understand us would be a colleague who does the same job.

We should not forget that a little help on time and on the spot will help us establish flight safety and protect us, our future, our family and our company.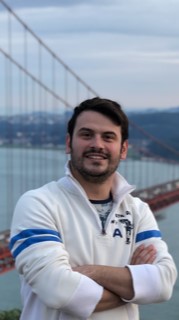 I was born on September 17, 1989 in Eskişehir. I completed my university and flight training in America. I swam for 17 years; I have a numerous number of first time record and first place wins. I represented Turkey in the age categories I was present with the national team for six years. In this way, I completed my university education in Amerika with a scholarship. I started my aviation career in 2015 at Pegasus Airlines in the A320 fleet. Since I was raised as a disciplined athlete for most of my life, I continue my life and professional career with the same discipline. As someone who has seen the effects of mental coaches' support on people in my past life, I wanted to be a member of the PAPS team because I think that the best support for ourselves to tolerate the burden of our work and living conditions is by getting support from people who share the same profession.
I was born in 1978. I graduated from the Air Force Academy, which I entered following my primary and secondary education, in 2000. I worked on F-4 aircraft until 2015, when I left the Air Force.

I joined our company in 2016. I am currently flying as F/O in our B-737 Fleet.

I am excited and proud to be a Peer in the Peer Support Program and to be able to contribute to my colleagues as a friend, understand the problems they may experience and when they possibly might be going through a hard time.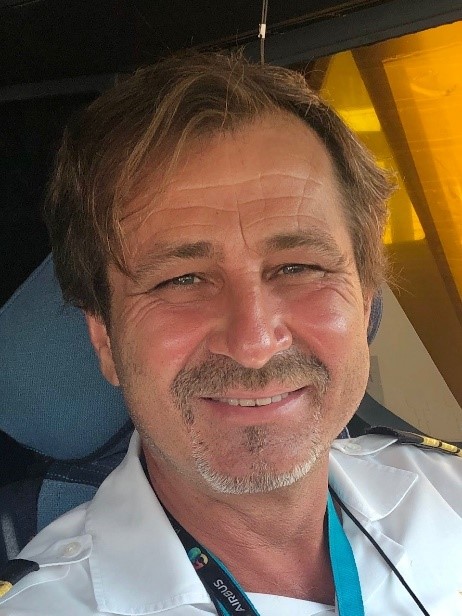 I was born in 1970 in the village of Poyrazdamları in Salihli district of Manisa province. I completed my primary education in the village, went to boarding school for the sake of studying. In other words, starting from the age of 11, having only peers around me; bonding with, growing up while trying to solve the problems in life without having to worry about anything other than each other, to lean on, to laugh and have fun together without the presence of elders. Subsequently Military High School and Air Force Academy. While we had our ups and downs, we continued to tell each other about our troubles and sorrows, our peers where there to patch up our shortcomings while we were rolling. Sometimes they shaped us. It was the years when the concept of psychologist was unheard of, let alone being known. 17 years in the air force and 12 years in Pegasus new peers have joined my life. We shared, with people at the age of my father or my child, what we could not even admit to ourselves in the mirror. In the early days, our minds were full of rumors, false counseling, and reasoning. Over time I have experienced that they do more harm to those who look from above or who look down like the upper mind. The more I became interested in psychology literature, the more I became curious as I observed that in closed societies like ours going to a psychologist is seen as a disgrace and those with illness choose going to peers more often than psychologists. Even though my shoulders sometimes hurt, I learned to value people and support those who tell me about their secrets, despair, and dilemmas. As a matter of fact, when the offer to participate in this program came to me, I was very proud and accepted without hesitation. Yours truly…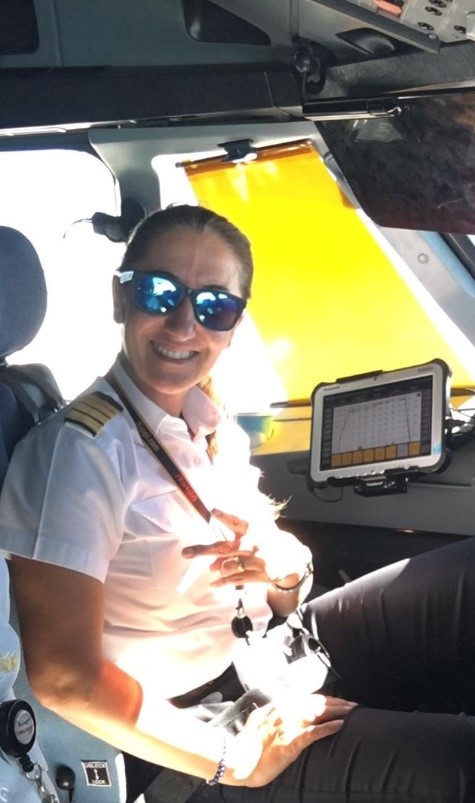 My childhood, which started in a coastal town, changed in a completely different direction with the introduction of the Air Force Academy in 1992. After graduating in 1996, I served on F-5 aircraft until I retired. Subsequently, I worked at Freebird Airlines and afterwards in our company A-320/321 fleet since October 2018 as a captain. My husband continues to fly on Pegasus airlines in the Boeing fleet.

We have a daughter, a son and a dog. In fact, this is what those who know me or those who fly with me learn about me in the first 5 minutes.

I sincerely believe in the benefits of the Peer Support program, as someone who has faced difficult conditions since 1992 more with friends rather than family. There is nothing like the relief of conversations with someone you trust and doesn't make you feel judged. That is why it is exciting for me to be a part of this foundation.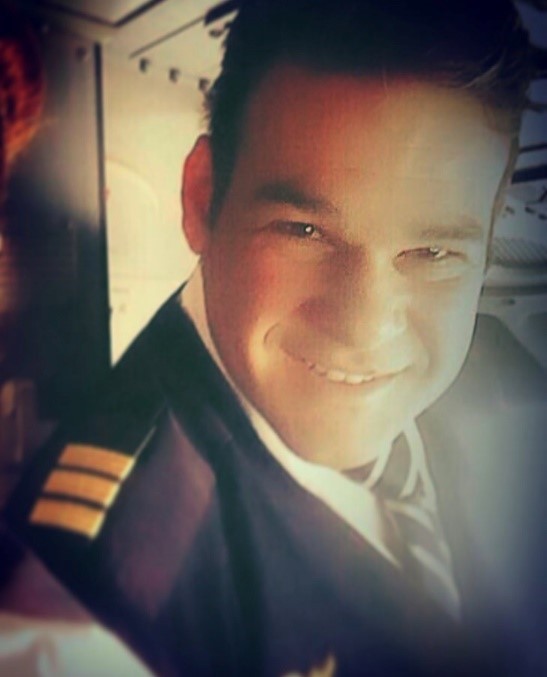 I was born on 1979 in Nicosia. In 1999 I graduated from the Military Academy. I got a master's degree in Public Relations and Advertising at Girne American University. I became a helicopter flight instructor by participating in the flight instructor course in Ankara in 2010. I retired from the armed forces as a helicopter pilot in 2014. After graduating from Er-Ah flight school, I started flying in Boeing fleet since 2015 at Pegasus Airlines.

I am married and have a ten-year-old son. My family and I (15 days 🙈😂) live in Kyrenia. In my spare time, I go to nature trips and camps with my car and my family and friends. I love reading books, watching movies, swimming, making different inventions and tools, and doing research.

I think that thanks to the Peer Support system and my ability to form good relations, I can contribute to both my company and my colleagues. I think that the person who can best understand a person, help and support and empathize will be those who live the same life style and go through similar events in the same profession.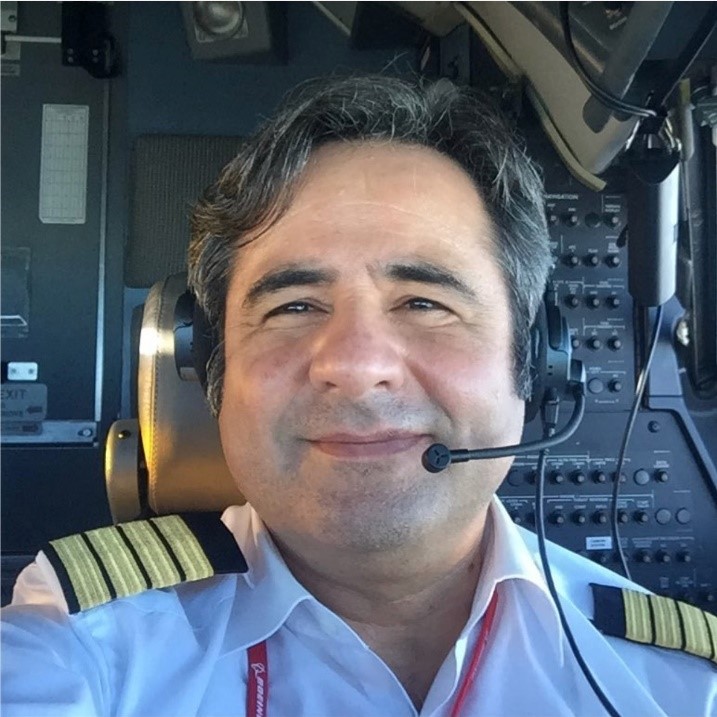 I was born in Ankara in 1969. After completing my education in Ankara, I entered the Air Force Academy in 1986 and graduated in 1990. I retired in 2011 after serving as an F-4E Hunting / Bomber pilot in the Turkish Air Force. I worked as a CL-215 firefighting pilot at THK Gökçen Aviation between 2011-2013 and then joined the Pegasus family in 2013. I have been flying in the Boeing Fleet since that year. I am married and have a 23-year-old son.

When I was offered to be a "Peer Supporter", I first looked at the word meaning ... Peer means precedent ...

Then, I asked what this peer does… I said, "Well, this is something like "Güzin Sister" (Turkish columnist who gives advice).

As I kept thinking about what a Peer would do, it occurred to me that when my father passed away about three years ago, a colleague I knew from the company called me and offered his condolences ... He immediately asked if I needed professional help. Was this something like that?

Actually, it was like both and not, but something like that ... I thought I could do it, I accepted. You know, the three musketeers had motto like... "All for one, one for all".

I volunteered to join our company's Peer Support Team. Recently we were training by a group of aviation specialists. Of course, at the end of this training, although we cannot be like those valuable professionals who train us, we tried to learn as much as possible on how we can provide better assistance to you, and we are with you, we are one of you.

As pilots, we have stress-handling situations specific to our profession. Meteorological negativities, overlapping aircraft malfunctions, operational negativities and a lot of similar situations that we can reproduce… We, as pilots at a certain level of experience, knowledge and training to overcome and try to cope with these situations and keep the situation under control. In the meantime, we have supporters who support us right next to us, on the other end of the phone, to consult and help. Our other pilot colleagues, cabin crew, technical team, operation attendants, OCC etc.

Sometimes we chat with our colleagues and get into trouble. Our sentence begins with "Either brother, there was both heavy rain and a wind on landing in Tbilisi the other day ...". Then he tells, we listen, we tell, they listen.

Sometimes we chat with our colleagues. Our sentence begins with "Brother, there was both heavy rain and a wind on landing in Tbilisi the other day ...". Then he tells, we listen, we tell, they listen.

Sometimes there are such examples that some people cannot tell their friends about their negativities or the situation they are in, and they worry. Such as "If I explain my family / professional problem, I will be disgraced, I will be stigmatized", "I will be dismissed from my job, I will be punished" ...

We need help, what we have accumulated within us disturbs us. So much so that we can prevent us from doing our job, we cannot get out of it.

There is also a pilot definition that we can see as follows; "They are mentally strong, attentive and capable of controlling everything. They never mix their emotions with their profession. "

No!

We know that we are human beings first and there will be difficulties in our lives, and we have to deal with these difficulties. When we feel that we were having trouble coping; now there is a Peer Support reality in aviation and we have pilot peer supporters as well as professionals whom we can get help / support from. Moreover, we will be able to share the problems in a confidential environment, with an understanding of fair culture and trust.

Being noticed and reported by someone is a situation that one would not want to be in. Refer yourself for support to avoid causing such situations. Tell us about your situation, your difficulties, and we will try to find solutions together.

Maybe we are not like your close friend, we are not a trained professional, but we are here and willing to listen to you and find solutions together. Of course, if necessary, we can consult a professional or an expert of course.

"Pilot understands pilot",

"I have a pilot colleague who understands what I have experienced, and I can correct these negativities in my life",

"Problems decrease as they are shared ...",

We are with you, one of you, so that you can say "If I open up to someone, it will be good for me".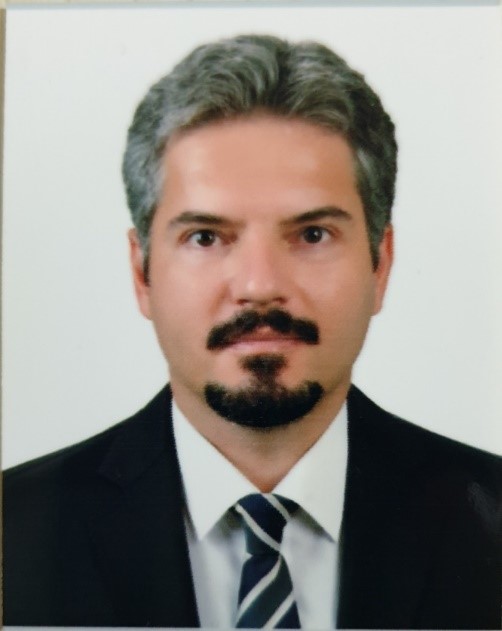 I was born in 1978 in Eskişehir. After completing my primary and secondary education in Eskişehir, I joined the Turkish Armed Forces and graduated from the Air Force Academy in 2000. After serving in the Air Force until 2014, I joined Pegasus Airlines the same year. In May 2016, I switched from the B737 fleet to the A320 fleet. I was assigned as a captain pilot in April 2017 and I am still on duty. I am married and have a child.

As someone who can understand the problems that may be encountered on duty or in private life, especially the stress caused by aviation lifestyle, I have accepted to be a part of the PAPS system, which accepts that the pilot is a HUMAN with his psychological and physiological needs. I will be happy to assist my colleagues in this matter.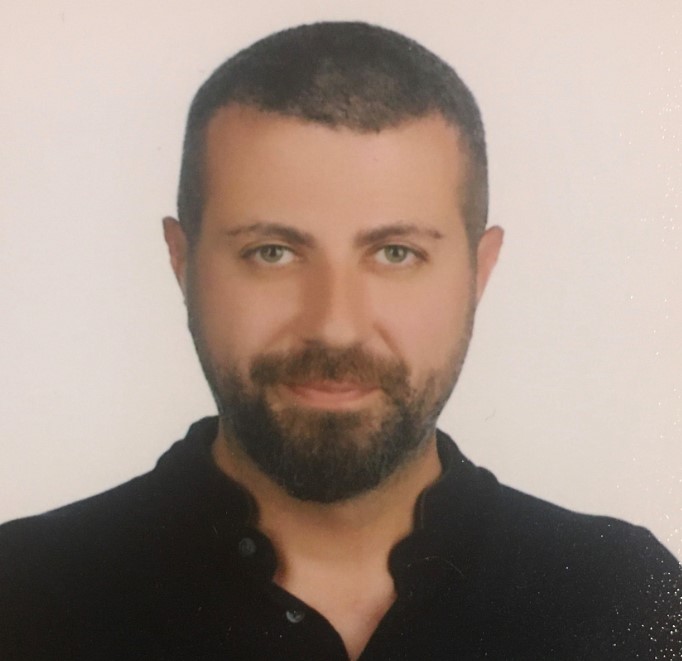 I was born in Istanbul in November 1986. After completing my education respectively, I worked in the operations department of a private bank for three years in a managerial position. As soon as I could spare time, I would take pictures of the planes landing and taking off on the terrace of a shopping mall in Yeşilköy. At this very moment, I listened to my inner voice and our paths merged with Pegasus Airlines in April 2015.

Over time, I personally witnessed how true things like the Pegasus culture and family environment that I heard in the early days were. When faced with any problem, whether it is about my private life or my flight life, the words "tell me what we can do for you, please" are proof that we are a nice family. In this context, when I heard that our company, which always opens new windows about aviation in our country, has entered a new formation under the name of PEER SUPPORT, I wanted to voluntarily participate.

We are at your side with PEER SUPPORT program. The daily problems we face and the difficulties we face affect our daily life and professional life. While we continue our struggle amid all these difficulties, we are here to make you feel better with our "transparency, confidentiality and solution-oriented approach" in our program that we set out with the idea that we will understand each other better.

Stating one more time that our talks will be strictly confidential, we will be eagerly waiting for the chance to support you into better days, together.